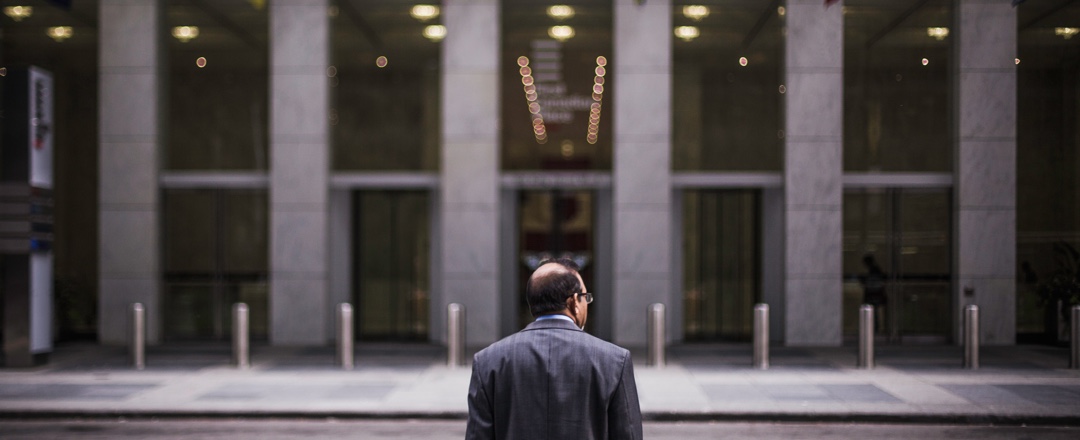 If an Exporter, Foreign Direct Investor or Franchisor company wishes to enter international markets, the professionals at Broad Street Capital Group and its sister company, Fluent In Foreign Business (www.fluentinforeign.com), can provide strategic business development, training and turn-key management services. We have created a proprietary set of practical business tools, publications and educational courses to help companies drastically increase their international capabilities.
EM$5B™ – Emerging Markets Five Billion Dollar Invitational
Decades of international business and project development experience in over 30 countries has left my colleagues and I with two indelible conclusions: roughly 80 percent of supposed business opportunities are a pure waste of time, yet of the 20 percent that are potentially solid and very lucrative deals, only a small percentage actually get consummated. This small percentage amounts to trillions of dollars, but greatly underscores the fact that trillions more are left on the table undone. After looking at countless business opportunities, it has become increasingly clear that a substantial portion of the unrealized opportunities results from several repeating and recognizable factors:
Lack of cross-cultural communications and relationship skills among counterparties involved in transactions
Lack of ADVANCED international business experience
Lack of a mechanism to properly package, evaluate and structure opportunities both by sponsors and potential participants
Lack of a platform to develop in depth relationships with QUALIFIED counterparties in multiple markets
With recognition of these factors, the following challenge emerges – If it were possible to filter and trap the "soap bubble" 80 percent and simultaneously unlock even a small portion of the unrealized opportunities in a cost-effective manner, billions of dollars of additional economic value could be created for those involved. Therefore, a group of experienced international executives, aided by a distinguished global advisory Board, members of the international media and diverse group of international professionals has developed.
As their economies grow, emerging countries are aggressively building infrastructure and developing commerce. These countries need a host of resources including suppliers, professionals, investors, franchisors et cetera from outside their borders to help them capitalize on their potential. At the same time, many companies from developed nations, particularly from the U.S., are eager to provide products or services, however, the market of connecting these buyers and sellers is extremely inefficient to say the least, wasting valuable time and money. Until now.
We have developed a program that effectively and efficiently connects emerging countries with companies and investors who are ready, willing and able to provide needed products and services. This initiative addresses several fundamental problems currently hindering international business and provides the platform for pre-selected North American exporters, investors, project developers and franchisors to access and take advantage of over $5 billion of qualified business opportunities in more than 30 of the most promising emerging markets.
The working name for the project is: Emerging Markets: the $5 Billion Invitational. Fluent In Foreign™ is developing this initiative in cooperation with RSL Media LLC, publishers of the New York Enterprise Report, Broad Street Capital and the Princeton Council on World Affairs.
The premise is very simple:
PROBLEM
As international business grows globally, there are many more entrants and more countries competing to attract foreign investors, partners and suppliers seeking to enter new markets. These emerging countries often spend millions of dollars and countless hours, let alone enormous opportunity costs because they lack proven and efficient processes to identify and secure qualified suppliers and partners.
Because of the size and nature of these projects, small and middle market companies are the most suitable for these projects. At the same time, the middle market suppliers are ill equipped to pursue international opportunities and lack the means and know-how to secure and identify suitable international partners. They also lack cross-cultural understanding and communication skills and are often unaware of various risks such as government expropriation, theft of intellectual property, non-payment, physical or reputational harm and ways to mitigate them.
SOLUTION
The $5 Billion Invitational is a multi-year program that systematically solves the aforementioned problem. We identify the most attractive emerging market nations, and through their investment agencies and other sources, solicit an aggregate of $5 billion of their best investment, procurement, supply, service and franchise opportunities.
We identify and pre-screen companies already involved in international business or who are seeking to enter the international business arena, as well as professionals who serve them. We then INVITE them to become members of the EM$5B platform at a monthly investment of $549 with a minimum two-year commitment.
We have created a platform, online and in-person, which enables these participants to meet, screen, build relationships and commence projects. We also offer unique business tools and a suitable support environment so participants can train and improve their ability to conduct effective international business resulting in increase in ROI for all.
PROCESS
We will invite 40 emerging countries (via their investment agencies) to each showcase ten of their top projects, and companies to showcase their best national business opportunities. We will also invite up to 500 qualified companies, including exporters, project developers, importers, franchisors, direct investors and their advisors to become part of our initiative.
Over the next 18 months, we will hold a series of qualification events and training workshops to select top opportunities, narrow down the list of countries and rank the participants according to their skill and ability to undertake projects.
Our workshops and specialized training will help participating companies to increase their personnel's skills to successfully convert international opportunities to deals and be positioned for significantly higher results than they have achieved in the past.
For more information, please contact info@broadstreetcap.com.