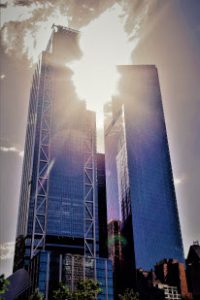 Washington, DC, May 14, 2019 — The World Affairs Councils of America (WACA) is pleased to announce that Broad Street Capital Group has joined WACA as a National Affiliate Member, sponsor of the WACA National Conference, and member of its prestigious 1918 Society.
Broad Street's expertise in advising on foreign direct investment (FDI) strategies in emerging and frontier market countries and WACA's ability to convene foreign government leaders and influential audiences through its extensive network of more than 90 World Affairs Councils across the United States will provide a powerful platform for U.S. companies targeting investment opportunities and seeking policy and regulatory knowledge in these markets.
Broad Street will tap the WACA platform to conduct a national tour to educate potential U.S. investors on available U.S. Government financing options, as well as political and trade risk mitigation tools. WACA will assist Broad Street in organizing bilateral trade missions and curated foreign policy tours to highlight economic advantages of the target markets and to facilitate trade and investment opportunities.
"It is an honor and a privilege to become WACA's newest National Member," said Alexander Gordin, co-founder and Managing Director of the Broad Street Capital Group.  "My colleagues and I look forward to helping this prestigious 100-year old national organization to grow into the next century of its existence.  Foreign direct investment is an essential  part of sound foreign policy for any nation and having such an esteemed partnership with the WACA network's convening power on this issue, would definitely bring significant measurable results."
"WACA is delighted to collaborate with Broad Street and we look forward to inviting leading investors and representatives of foreign investment agencies as guests of the Broad Street Capital Group at WACA's 2019 National Conference in Washington, DC," said Bill Clifford, President and CEO of the World Affairs Councils of America.
Scheduled for November 6-8 at the Mayflower Hotel in DC, the WACA Conference will feature more than 50 leaders and policy experts on the theme: "The 8 Forces Reshaping the Global Economy."